The following is a case study I put together for a job interview at a software
company
. I was given a prompt and asked to make any assumptions needed to help get to the solution. 
Time constraint: 1 Week


Improve the experience of patients and general practice doctors during consultations. 


A user journey map of a general practitioner consultation. Two low fidelity mockups - one from the patent's perspective, one from the doctor's perspective.


Secondary research
User journey mapping
Wireframing
Below are the resulting user journey map and design concepts.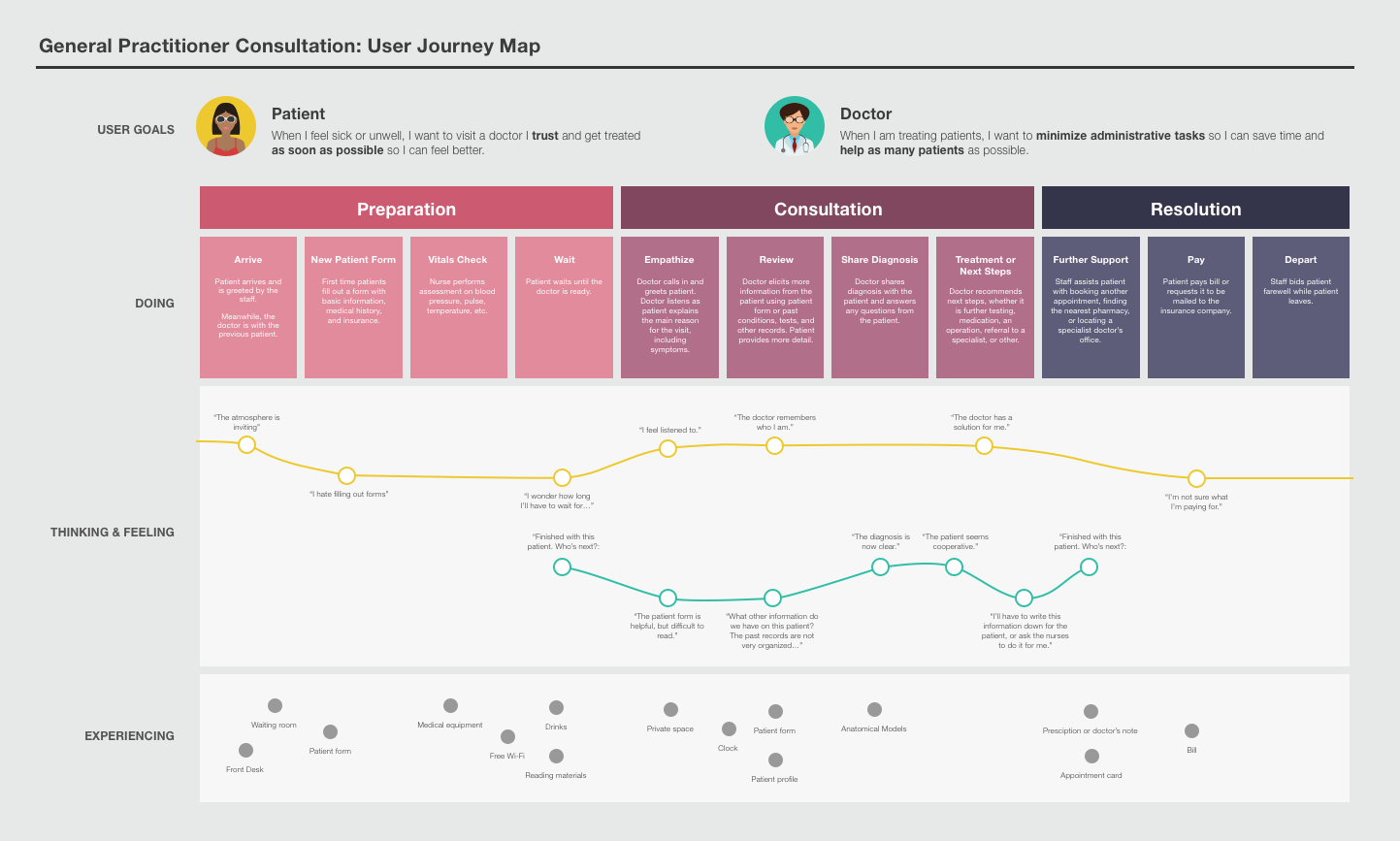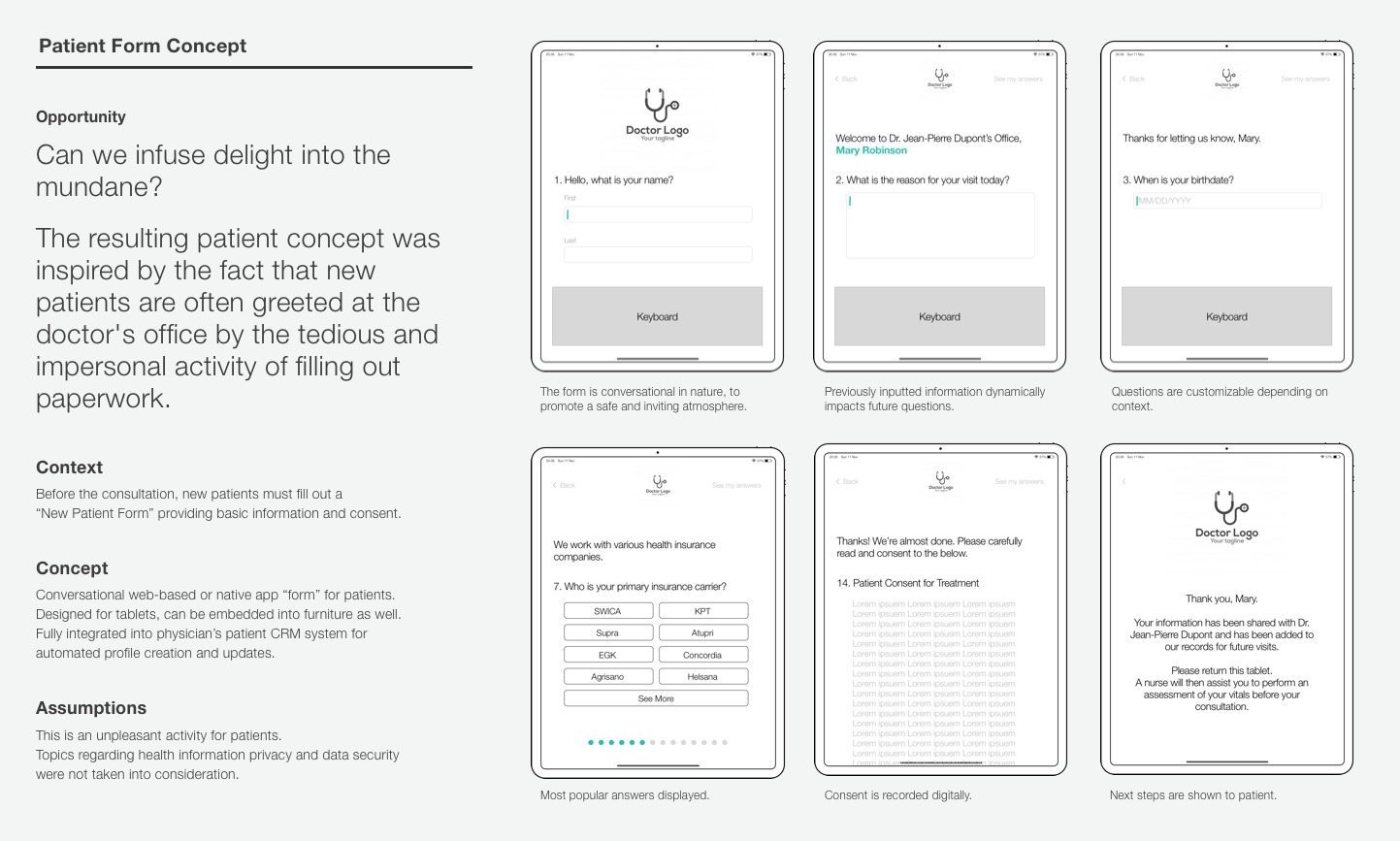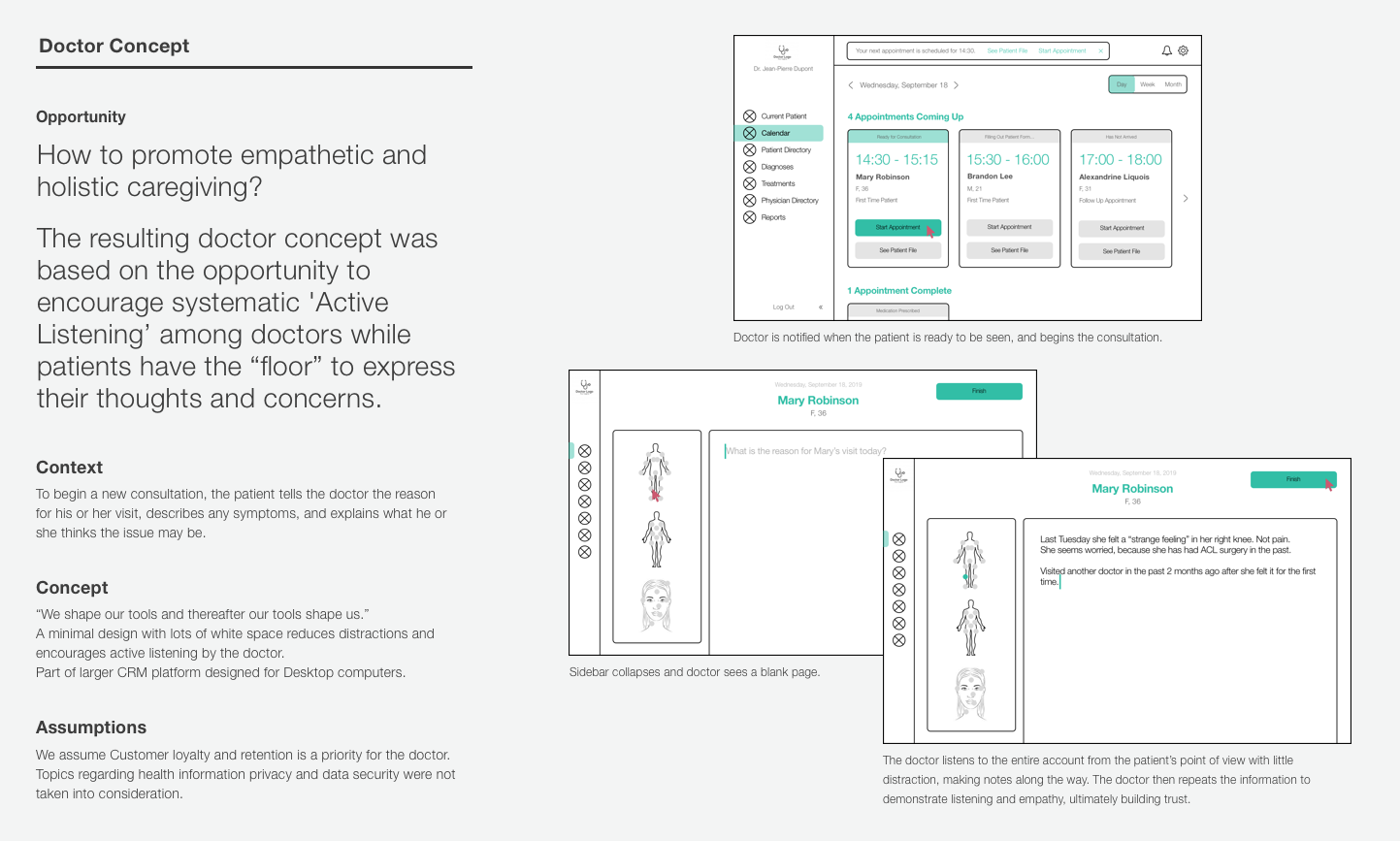 I started the process by conducting online research on healthcare consultations and articulating the user goals for both the doctor and patient.

White Papers
I read about patient-centered consultation methods and factors that contribute to strengthening the overall doctor-patient relationship.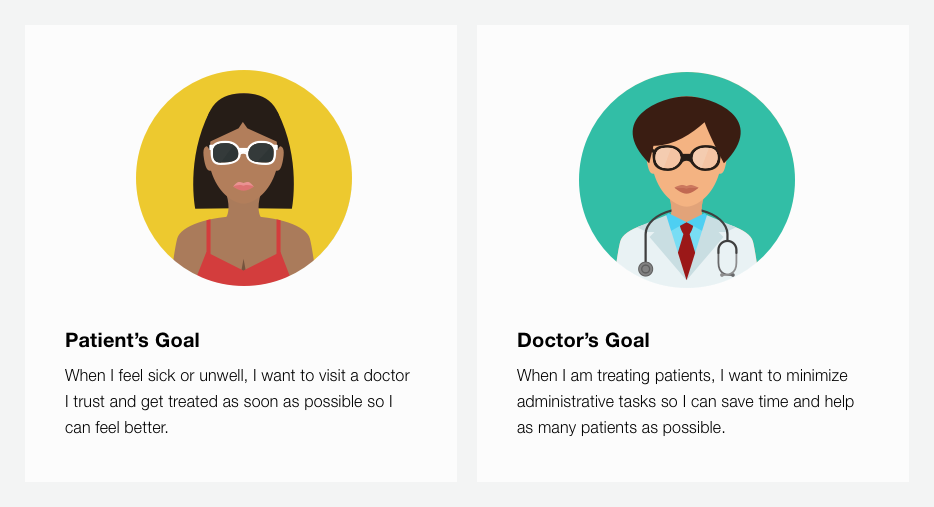 Before jumping into mapping out the user journey I articulated the goals of each stakeholder in the consultation.
Opportunities in the User Journey
As inputs for the user journey map, I captured and organized actions, ideas, emotions, and pieces of information involved in the consultation throughout my research. 
I then used the user journey map to identify opportunities for ideation.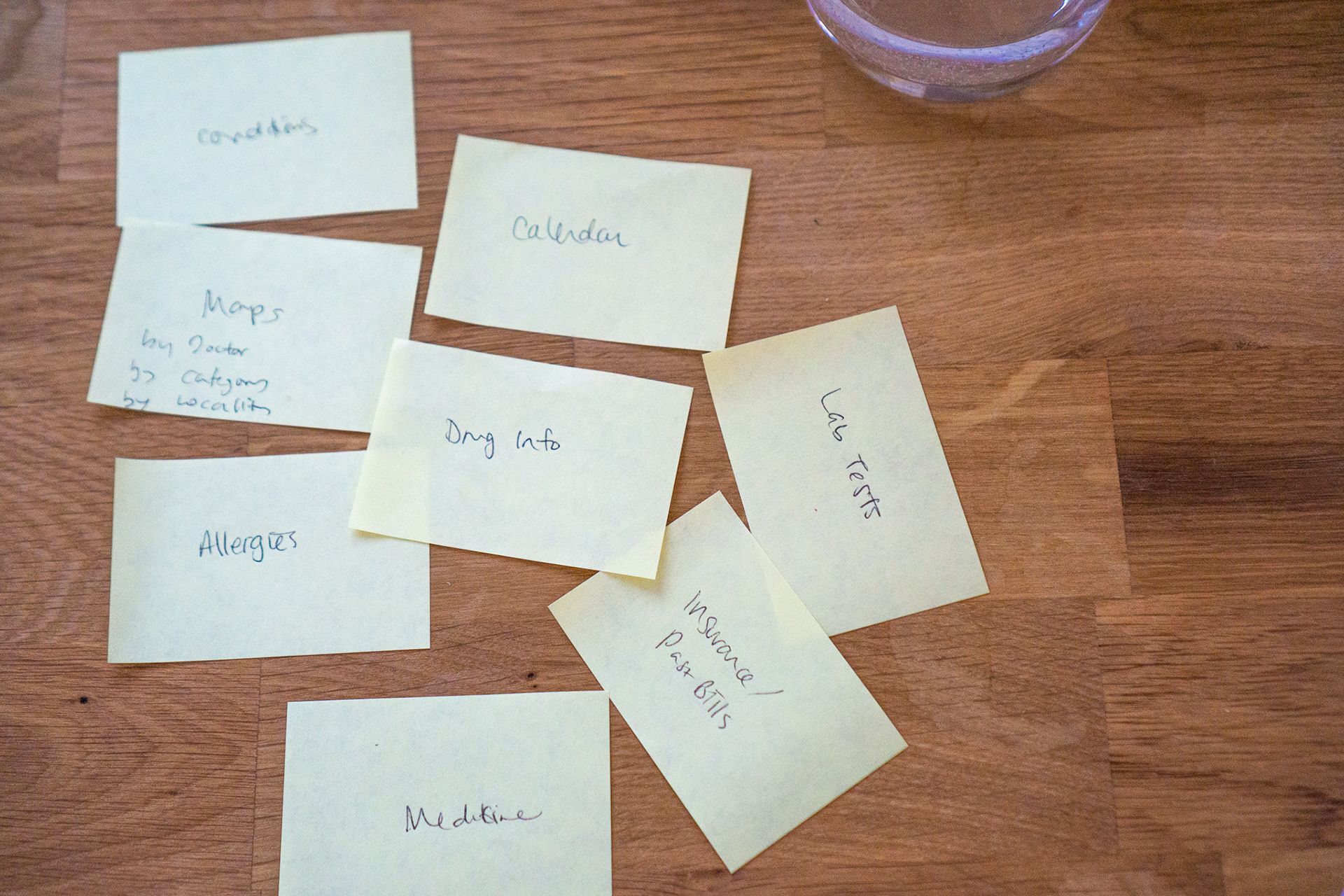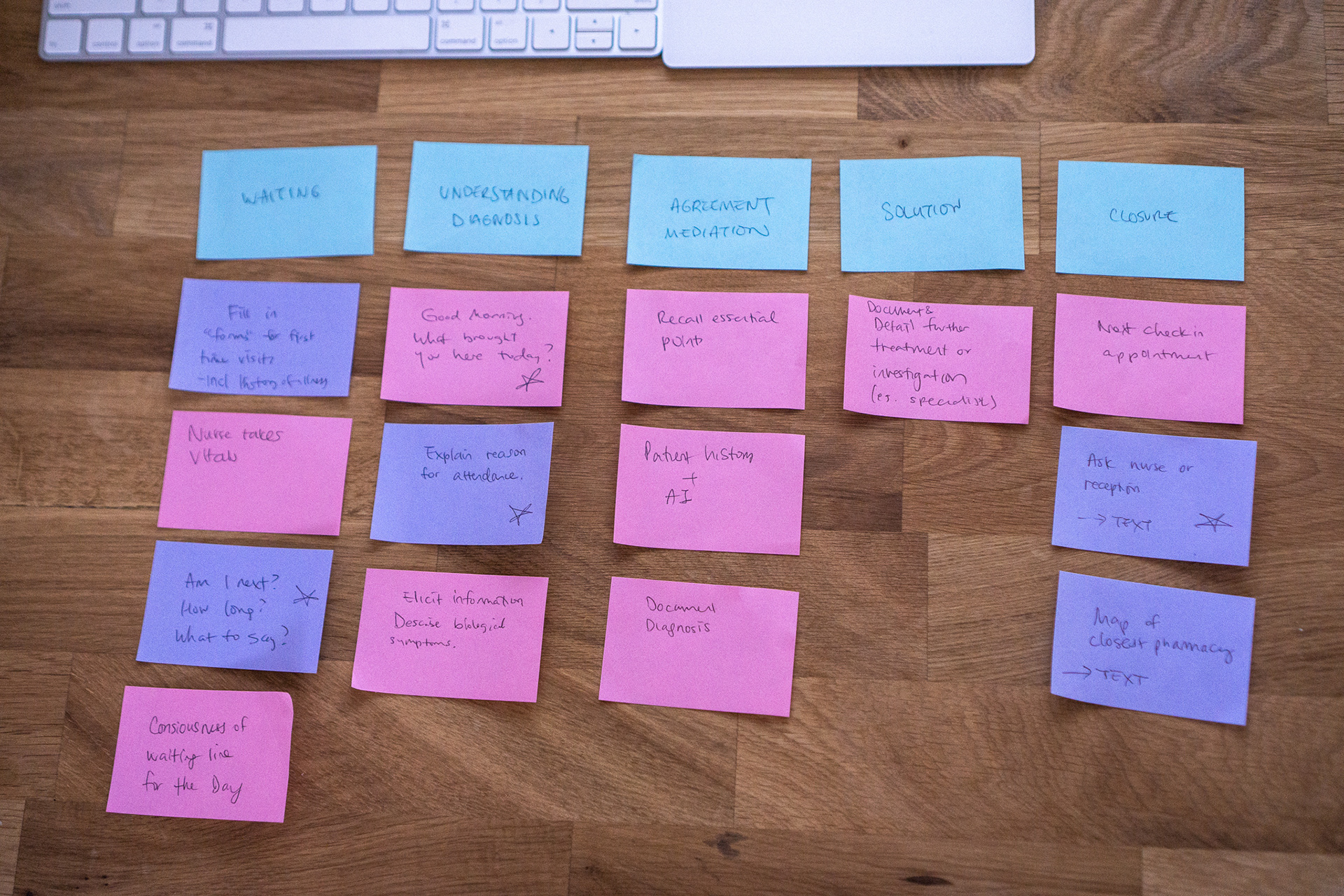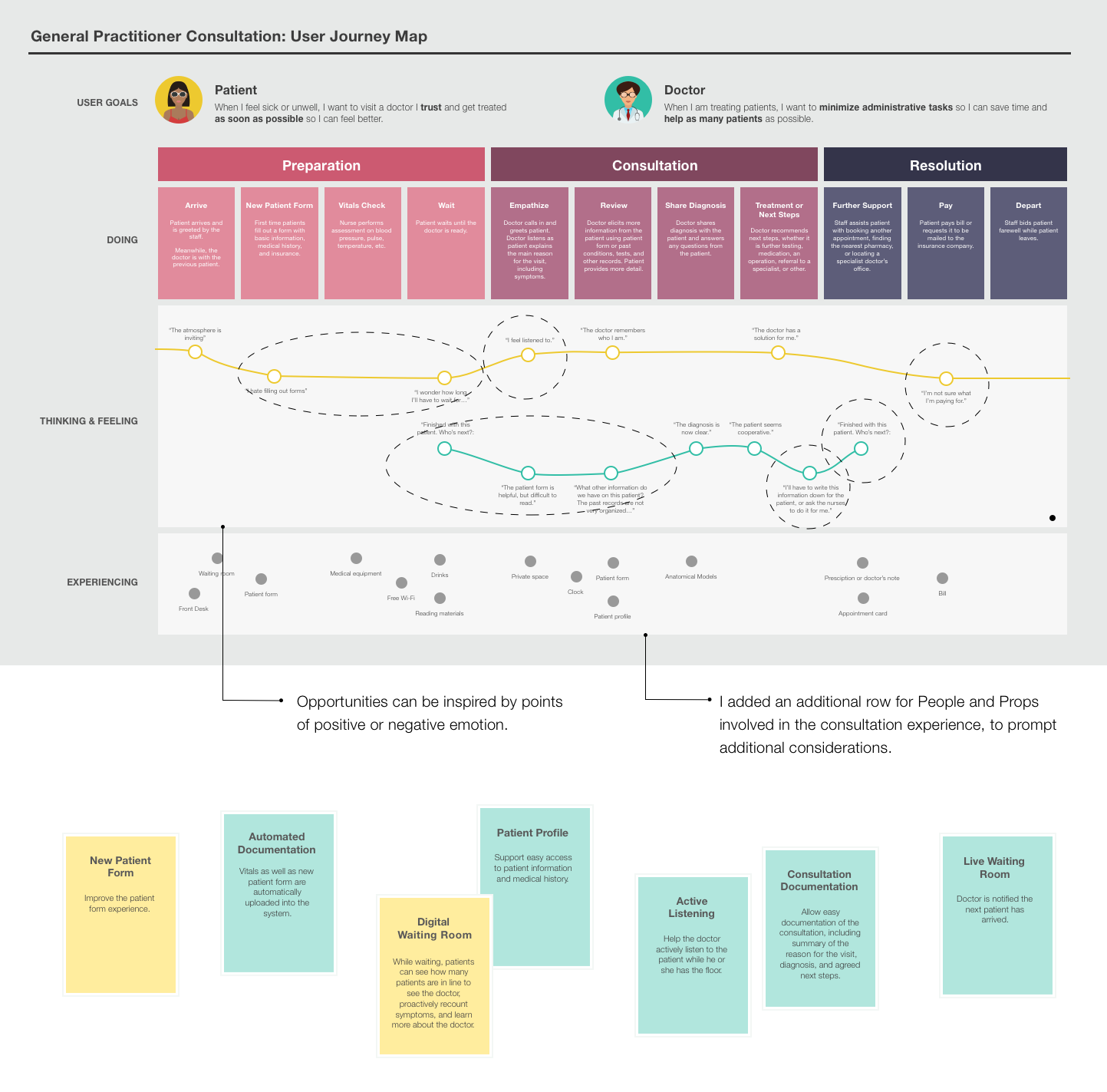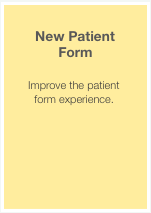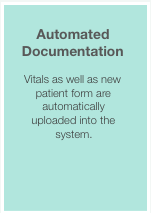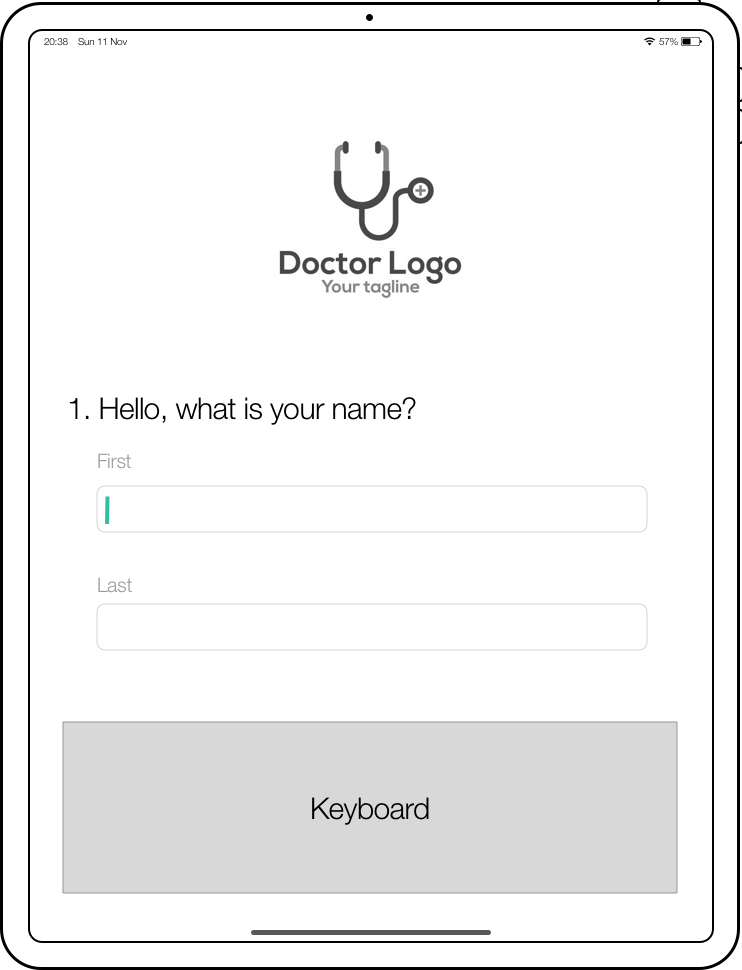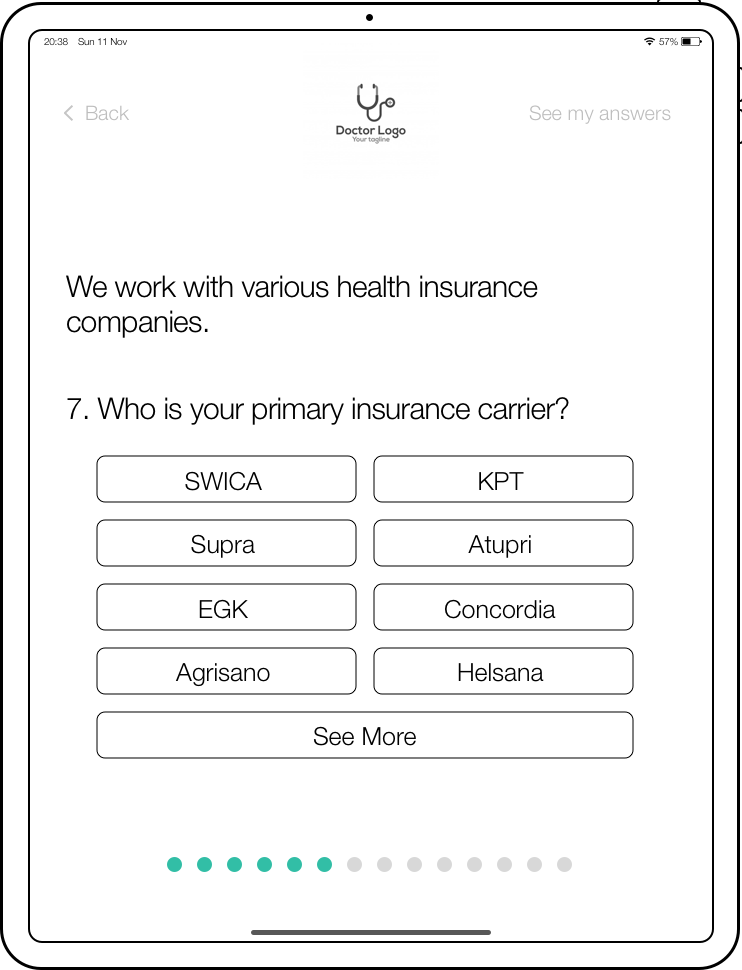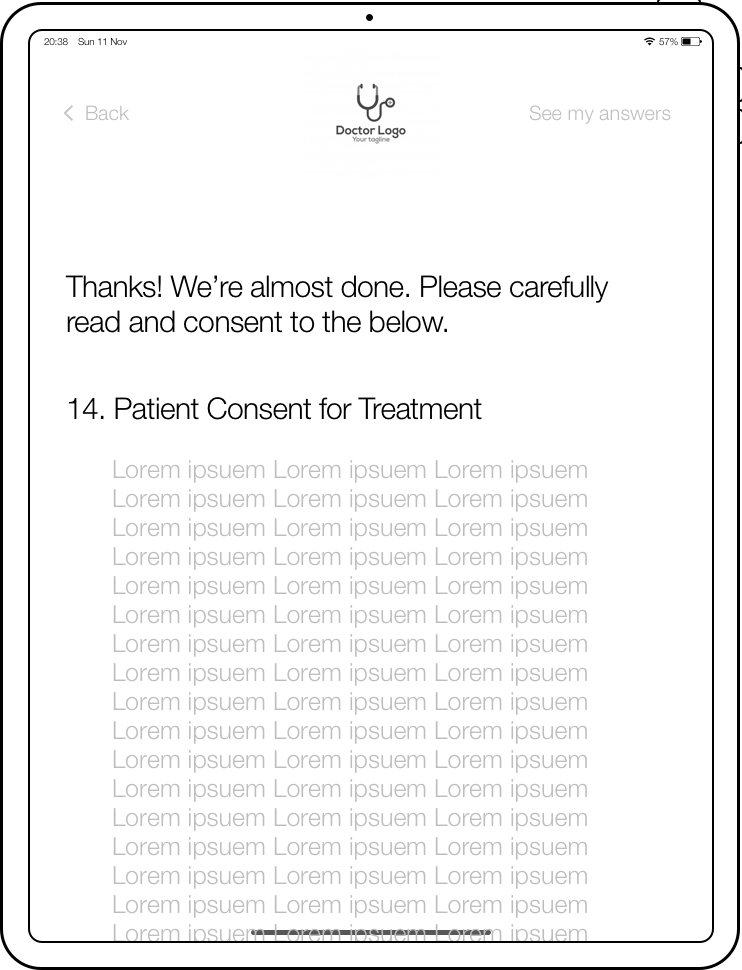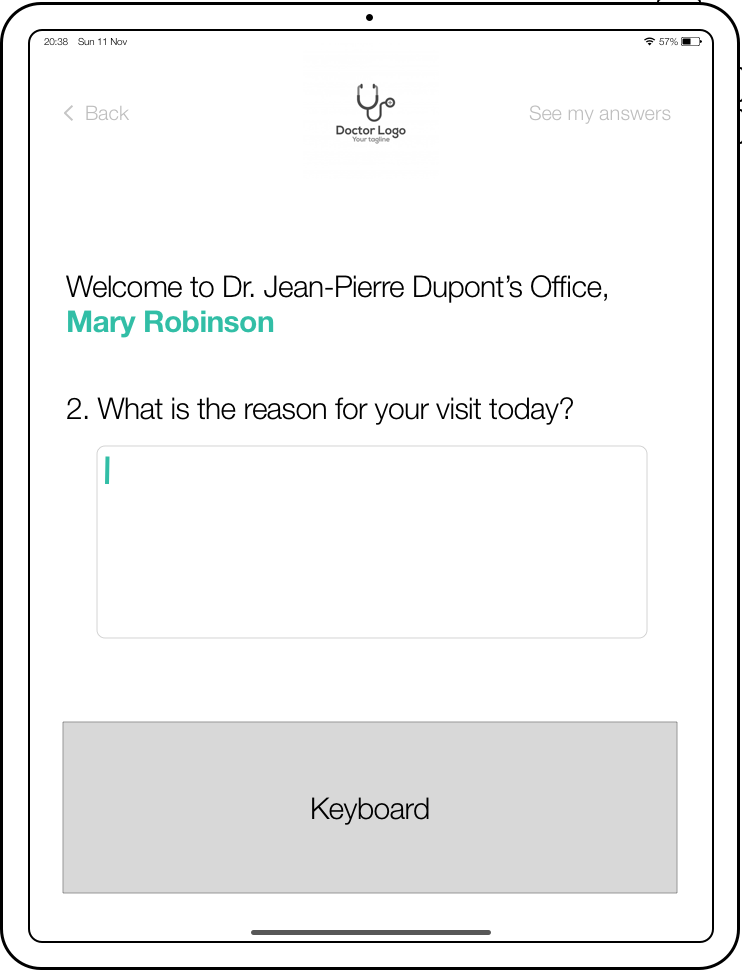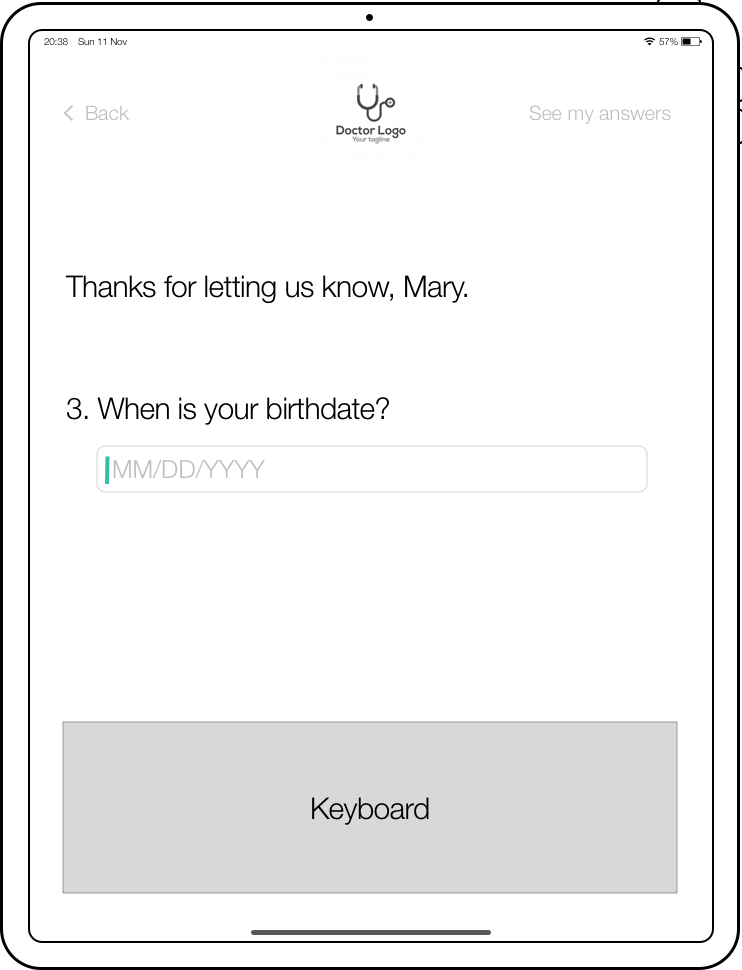 Can we infuse delight into the mundane? 
The resulting patient concept was inspired by the fact that new patients are often greeted at the doctor's office by the tedious and impersonal activity of filling out paperwork.
Before the consultation, new patients must fill out a "New Patient Form" providing basic information and consent.
Conversational web-based or native app "form" for patients. Designed for tablets, can be embedded into furniture as well. Fully integrated into physician's patient CRM system for automated profile creation and updates.


This is an unpleasant activity for patients. Topics regarding health information privacy and data security were not taken into consideration.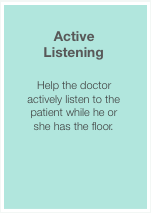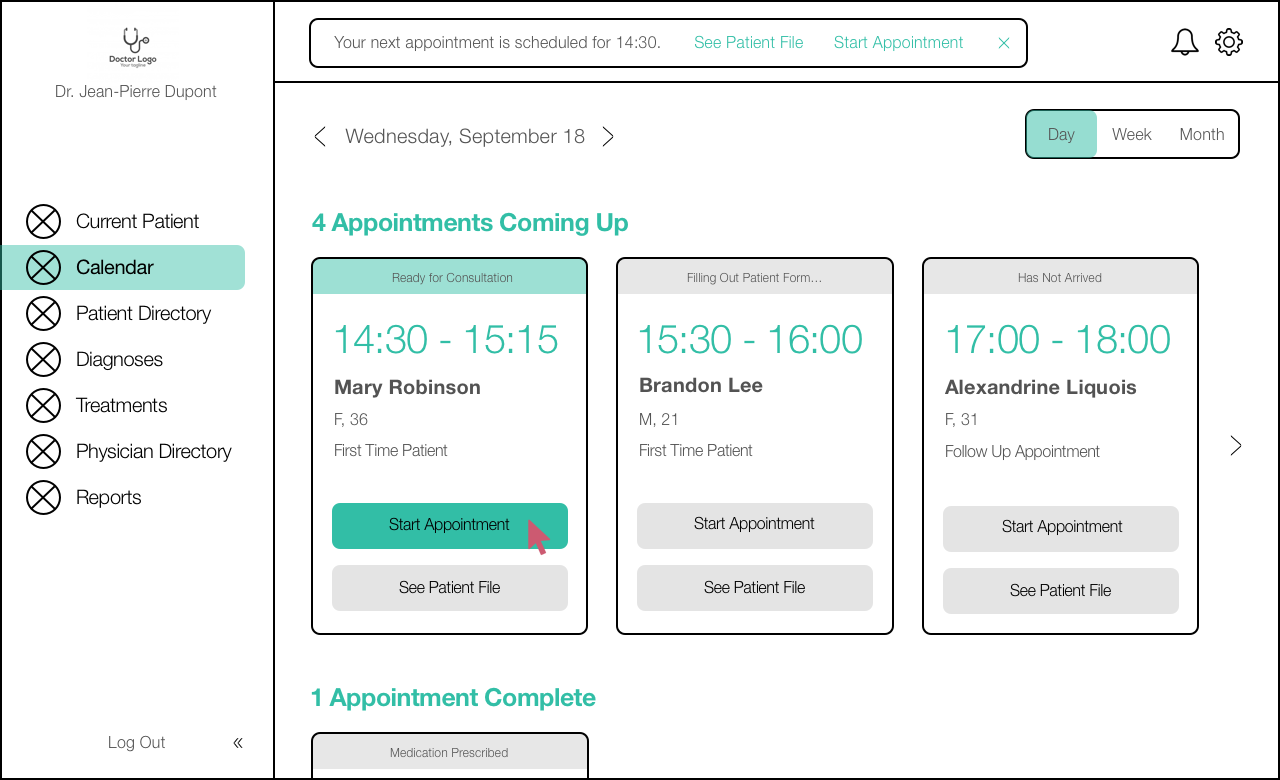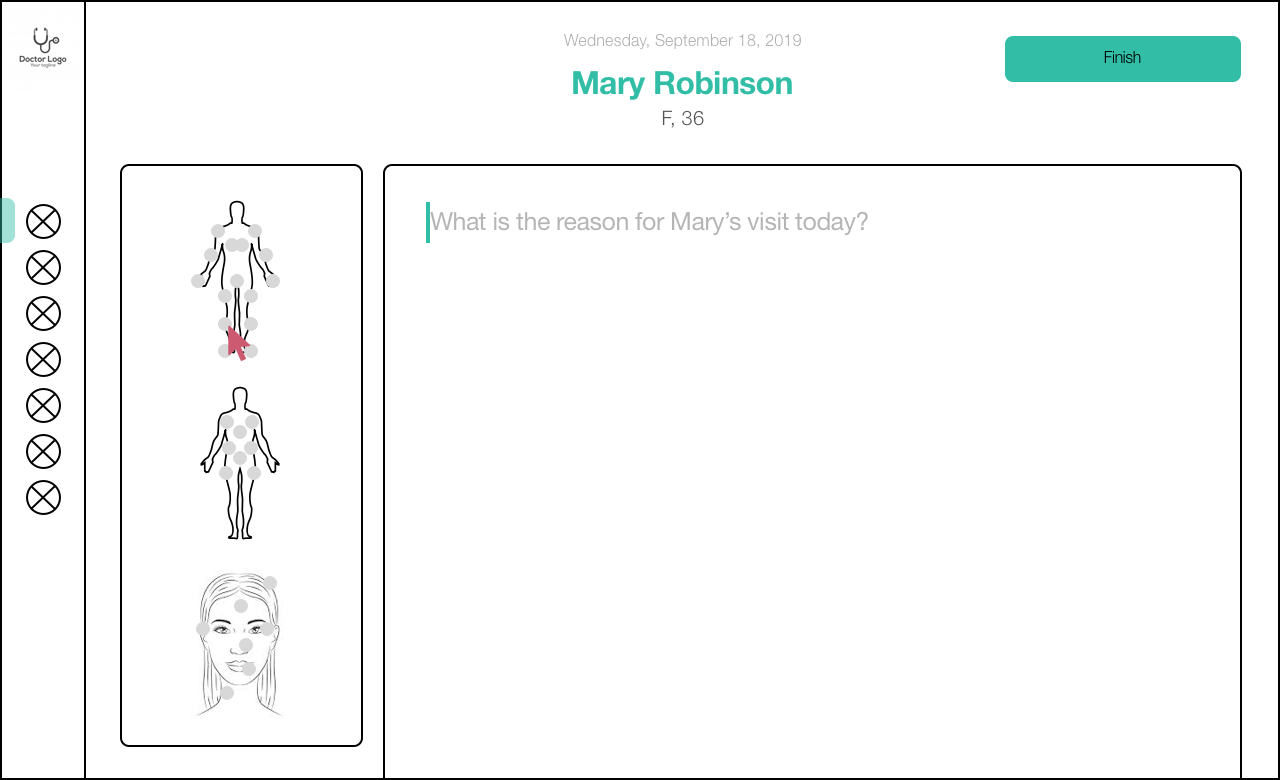 How to promote empathetic and holistic caregiving?
The resulting doctor concept was based on the opportunity to encourage systematic 'Active Listening' among doctors while patients have the "floor" to express their thoughts and concerns.
To begin a new consultation, the patient tells the doctor the reason for his or her visit, describes any symptoms, and explains what he or she thinks the issue may be.
Concept
"We shape our tools and thereafter our tools shape us."
A minimal design with lots of white space reduces distractions and encourages active listening by the doctor. Part of larger CRM platform designed for Desktop computers.


We assume customer loyalty and retention is a priority for the doctor. Topics regarding health information privacy and data security were not taken into consideration.
Next
Mobile Music Streaming