The following case study is my final project for a User Experience Design Immersive course at General Assembly New York in 2015.


Redesign an application: Conduct user research, explore business and user goals, pick apart the tasks, and wireframe the resulting concept.


Research-backed idea and prototype demonstrating the redesigned solution.


Competitive analysis
Informal interviews
Secondary research
Task analysis
Sketching
Wireframing
Prototyping
A clickable low-fidelity prototype of the resulting design.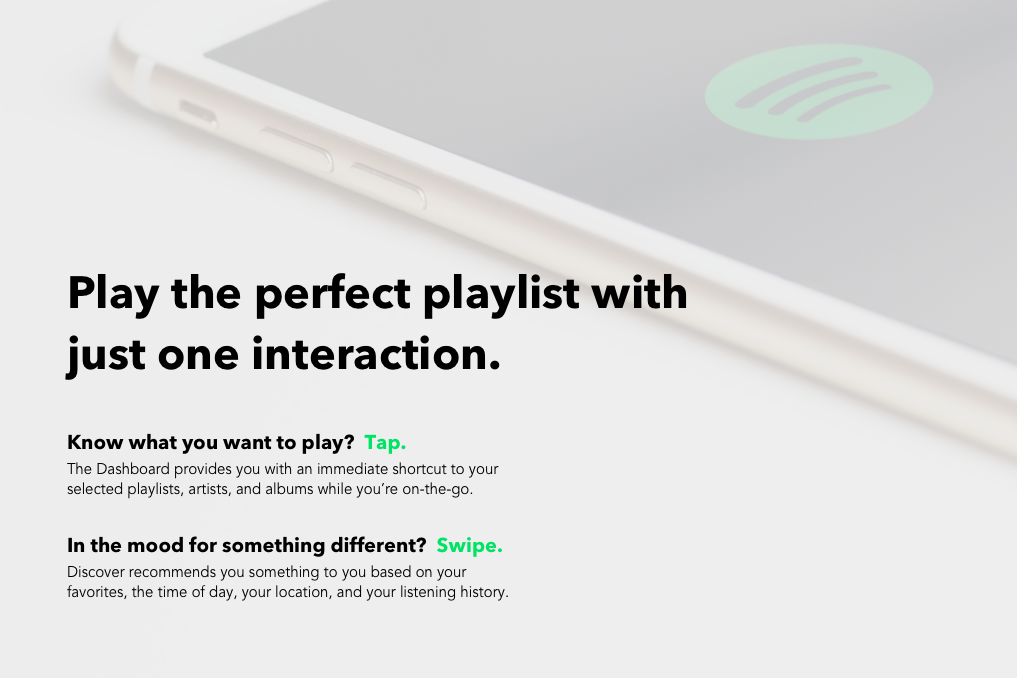 So, what's the story behind the concept?
​​​​​​​
Research focused on the mobile experience. Regardless of the persona, user interviews revealed that on mobile – s

urprise!

– "playing music" was the unifying theme.
"What's the first thing you do when you open Spotify mobile?"
"Play a playlist I made or one of the ones I found that I usually listen to" - Angus
"You mean on desktop or mobile? On mobile, I just hit play." - Dorothy
"I go to my playlist or my songs" - Ali
"Play one of my playlists" - Adeline
"Play a playlist, but it's a lot of screens" - Macgill
Some other nuggets of insight...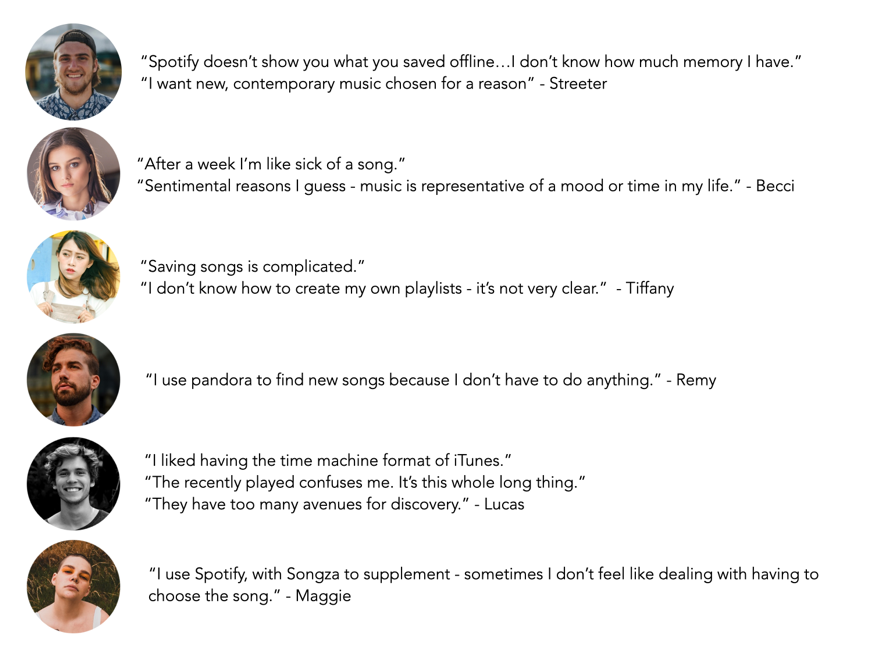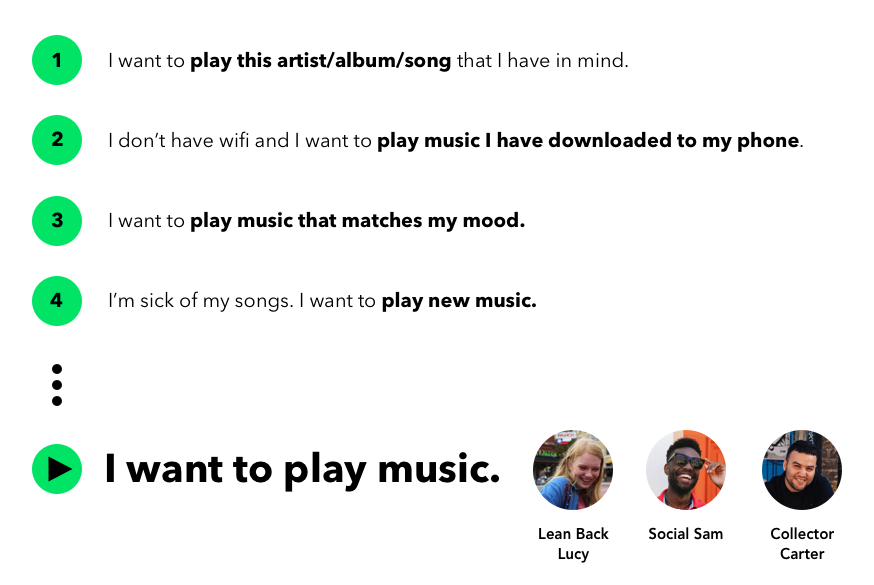 Unfortunately for the Spotify app (2015), it took a little too long to achieve this primary task.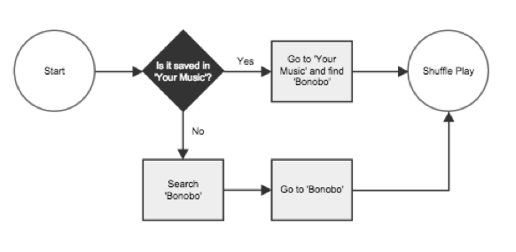 Task 2
Browse offline songs or playlist
Task 3
Shuffle relaxing music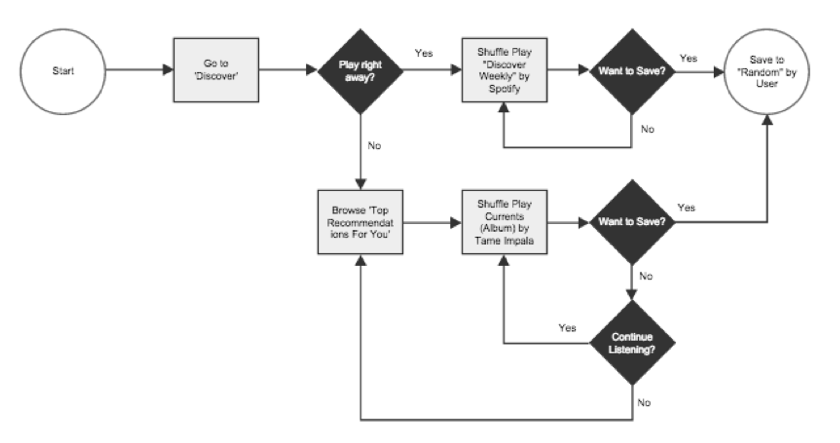 Task 4


Fi
n
d a new song and add it to my playlist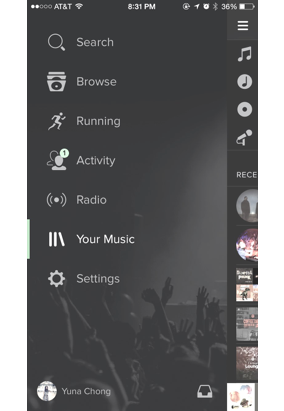 In fact, the side navigation menu was the most likely place the user would go after opening the app.
Moreover, 'Discover' was hidden within 'Browse'.
The user could either play something they knew by going to 'Your Music' or 'Search', or browse through pre-curated playlists to see if anything tickled their fancy. Either way, it took too many steps to achieve the primary task of playing the perfect track.
I also noticed an interesting binary among the task flows:
When you open the Spotify app,
do you know what you want to play?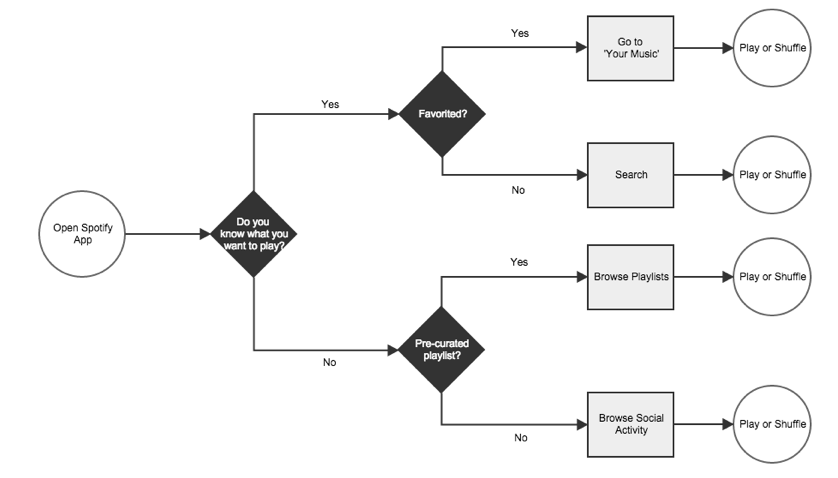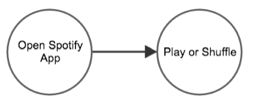 Itching for more?
See the full case study.
Next
Hearing Health Discovery